Meet Central MO Building Inspections Our Newest Partner
Central Missouri Building Inspections LLC
32100 Ginger Road
Gravois Mills, MO 65037
573-964-5888 / lakeozarkinspections.com
Central Missouri Building Inspections was established in 2003 in Lake Ozark, Missouri. We have inspected over 1,100 properties at the Lake of the Ozarks and surrounding communities. Central Missouri Building Inspections is a full-service inspection company specializing in residential and commercial building inspections as well as septic systems and EPA certified mold and radon testing. We also provide many service options, so we can provide you with an inspection that will specifically fit your needs without unnecessary cost. Our full-time inspectors cover the entire lake area and all of Central Missouri.
At Central Missouri Building Inspections, we take our job very seriously. That's why we always maintain our proper certifications, and work to the rigorous standards of the International Association of Certified Home Inspectors, and the State of Missouri. Our Inspectors (Mike Myers and Chris O'Connor) have over 50 years of combined construction and home building experience and are full-time residents of the lake. They are both Certified Master Inspectors with InterNACHI so you can trust that your home will get the thorough inspection you need to ensure your health and safety are protected.
For more information about us or our services, please visit our website at http://www.lakeozarkinspections.com or call.
Mike Myers
Chris O'Connor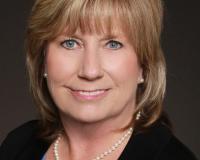 Kathy Beeler is a trustworthy Lake of the Ozark Realtor, who is reliable and knowledgeable when it comes to buying or selling properties in Lake of the Ozarks area. If you are in need of a professiona....