Market Snapshot February 2014
Market Snapshot February 2014

Lake of the Ozarks real estate stats were disappointing but not too surprising for February. I believe that the decline in sales was more a function of the weather than buyer interest at Lake of the Ozarks.

Residential properties that are not waterfront dropped from 52 homes sold in 2013 to 40 sold in 2014. What is surprising, is that even with a drop in transactions of 23%, sales volume was up from $5,127,163 to $5,885,938. The average selling price was $147,148 this year as opposed to $99,176 last year. I guess you could say that the market is moving up at an unexpected pace.

Lakefront homes dropped from 35 a year ago to 34 this year….the $$$$$ volume in sales dropped as well, in part due to the sale of a $2,000,000 home last year. This is a more difficult category to analyze because the $$$ volume and the average selling price can be greatly influenced by the sale of luxury homes. What is important to point out though….is the average Days on Market (DOM) improved this year to 144 days, last year it was 225.

Condominium sales were way off…….from 32 in 2013 to 18 in February…even with the drop in number of condos sold, inventory was down compared to a year ago by 40 condos, compared to 2012, the inventory is down 116 units, that is huge. Commercial real estate and Lots and Land pretty much held their own despite the weather compared to a year ago. What to watch for…….as interest rates increase, so will buyer activity. Increasing interest rates and a declining inventory of properties will be a call to action for buyers that have been on the sidelines waiting to see that the real estate market is in fact improving and starting to show signs of property values increasing. The decline in transactions so far this year is not indicative of buyer activity, in fact there is a pent up demand of buyer interest. Not many people want to look for property at Lake of the Ozarks with the weather conditions we have had this year, so as the weather improves so will showing activity.
Take a look at current inventory; http://www.preplake.com/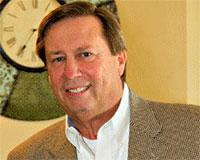 I have been assisting buyers and sellers for 15 plus years here at Lake of the Ozarks and surrounding areas with their real estates needs. I really enjoy all aspects of the real estate industry, inclu....