Map Of Lake Of The Ozarks
Everyone knows the trick to giving a good Christmas gift is to find something that says "I know you." It's why gift cards are terribly practical but not particularly meaningful.
So if you're shopping for someone who loves the Lake of the Ozarks, this might just be the perfect gift: a canvas, intricately hand-drawn map of the Lake.
Before Bagnell Dam was even built in the early 1930s, surveyors predicted how the Lake would look, and produced a hand-drawn map of Lake of the Ozarks. The originals—drawn in black pen on linen—changed hands, were stored in sealed tubes, and then were forgotten. In 2004, the maps were found in a Kansas City storage room, and now, ornate prints of it are appearing in homes and businesses around the Lake area.
When the Antiques Roadshow came to Kansas City, appraisers classified them as "Super Rare," because they do not exist in auction records and are true one-of-a-kinds. Appraisers could not place a value on them.
The map comes standard in two sizes well-suited for a prominent place on a wall, but custom sizes are available too: in fact, one copy on display in the lobby at Tan-Tar-A Resort is 18-feet by 10-feet.
https://www.lakeexpo.com/boating/this-might-be-the-perfect-christmas-gift-for-lake-homeowners/article_d6120da4-bb39-11e7-9a4d-6306527cb25e.html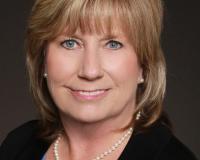 Kathy Beeler is a trustworthy Lake of the Ozark Realtor, who is reliable and knowledgeable when it comes to buying or selling properties in Lake of the Ozarks area. If you are in need of a professiona....