Looking For Up To 5 New Agents
Pinnacle Real Estate Partners are busy and expanding! We are looking for up to 5 new agents to go through an extensive training program. We will teach the proper way to succeed and to have a successful and long term sales training. We are a locally owned company with 2 locations, Osage Beach and Lake Ozark. You will not have to pay a franchise fee. This is commission based, which is a good thing! Check out our website at preplake.com. You will need the ability to attend and complete classes, have transportation, and a means to support yourself for the first 6 mo. as you build up your client list. If you are already licensed, we can start you in this program immediately. Send resume and any other descriptive narration you would like to marketing4pinnacle@gmail.com.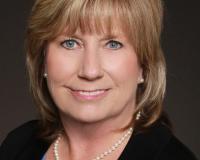 Kathy Beeler is a trustworthy Lake of the Ozark Realtor, who is reliable and knowledgeable when it comes to buying or selling properties in Lake of the Ozarks area. If you are in need of a professiona....