Lodge Of The Four Seasons
Lake Ozark, Mo. — The iconic Lodge of Four Seasons Resort will soon be under the management of global golf company Troon Golf LLC. Troon Golf has been selected to manage The Lodge of Four Seasons and its golf, marina and spa resort effective January 1, 2018.
In making the announcement, Susan Brown, owner of The Lodge said, "Troon® is the world's largest club and golf management company who has moved into resort and spa management as well. We are thrilled to have them joining us in managing and assisting in the future development and vision of The Lodge. Troon® is a respected golf brand complimenting the legacy of our legendary designers at the Robert Trent Jones Signature Course and at the Ken Kavanaugh Designed Course."
For more info go to this link...
https://www.lakeexpo.com/real_estate/lodge-of-four-seasons-resort-to-be-managed-by-global/article_33ca4248-bf51-11e7-acd6-0f83bd27416a.html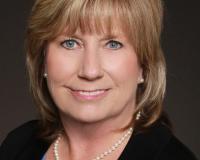 Kathy Beeler is a trustworthy Lake of the Ozark Realtor, who is reliable and knowledgeable when it comes to buying or selling properties in Lake of the Ozarks area. If you are in need of a professiona....