Landscaping Care And Maintenance By Central MO Building Inspection
Part of the joy of landscaping is the care and maintenance you give to your yard. Depending on the type of plantings and the size, some gardens can require constant full-time care. If you not a big fan of yard maintenance, it might be wise to design a yard that's easy to care for. The first thing to remember with any "yardscape" is that it's a living, breathing entity. Even the simplest, easy-to-care yard will need watering, feeding, cleaning, and disease prevention.
Consider the following list of projects around the yard:
Flower Beds and Planting Areas
The amount of time spent here will depend on your plantings. Some plants require constant attention; others are relatively maintenance free. Most flowerbeds contain perennials, which are plants that come back year after year -- expect some to die off over the winter. Check the condition of plants during spring, and replace dead plants with new ones.
Cover ground with an organic mulch. This will help the soil retain moisture and keeps weeds to a minimum. Many flowers do best when you dead-head them (pinch off spent blooms), which encourages more flower growth. After the first hard freeze, cut back all the branches of your plants. And cover plants with mulch to protect them during the cold winter months.
Refuse Removal
During the fall, many plants lose their leaves. This leaf material makes a great natural mulch to cover and protect your plants against the cold winter. Remove all leaves from the lawn areas. The layer of leaves can restrict the amount of light reaching the lawn and trap water near the roots. If you have too many leaves, many cities offer leaf-pick-ups with their trash pick-ups.
To read the entire article click here and scroll down to View our Newsletter http://lakeozarkinspections.com/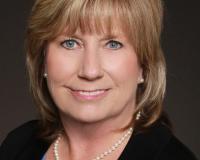 Kathy Beeler is a trustworthy Lake of the Ozark Realtor, who is reliable and knowledgeable when it comes to buying or selling properties in Lake of the Ozarks area. If you are in need of a professiona....