Lake RaceOSS Cocktail Party
Want to get really close to the action when the powerboat races come to the Lake of the Ozarks? They need volunteers to help with the dry pits, crowd control, etc. You will be close to the action and have lots of fun.
The cocktail party is at Willmore Lodge, right by Bagnell Dam. Appetizers and a cash Bar will be provided by Beaver's and available for you to enjoy. General Admission: Free
Date:Fri. 31 Jan, 2014 5:00 pm - 7:00 pm
Duration:2 Hours
http://www.lakerace.com/index.htm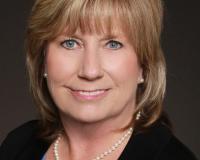 Kathy Beeler is a trustworthy Lake of the Ozark Realtor, who is reliable and knowledgeable when it comes to buying or selling properties in Lake of the Ozarks area. If you are in need of a professiona....