Lake Of The Ozarks Memorial Day Weekend
Living at Lake of the Ozarks is quite amazing. If you are coming to the lake this Memorial Day Weekend, please do the following:
1) Drive safely and DO NOT TEXT AND DRIVE ... It's against the law, but not worth your life or someone else either.
2) Watch out for the other guy and pay attention.
3) Don't speed !!! The lake isn't going anywhere, so slow down ... It just might save your live!
4) Be particularly careful on the back two-lane highways ... This really scares me!
5) When it's time to go back home, please follow the above 1-4 ...
Now, that you have arrived here safe and sound ... Let's go have some fun Lake Ozark style!
Oh yeah, if you want to look at lake property call me at 573-286-0559 ... Kathy
Click on this link to checkout the lake entertainment this weekend http://www.lakeozarknow.com/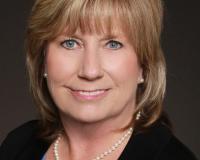 Kathy Beeler is a trustworthy Lake of the Ozark Realtor, who is reliable and knowledgeable when it comes to buying or selling properties in Lake of the Ozarks area. If you are in need of a professiona....