Lake Of The Ozarks In The Top 10
Today MSN put out their list of the top 10 Lakes in the United States.
Lake Tahoe topped the list, so to be mentioned in the same article with these type of Lakes is spectacular!
Here is the description of what the article said about the beautiful Lake I call home:
Lake of the Ozarks-Missouri
Head to the middle of the continent for one of the all-time Americana water destinations: Lake of the Ozarks. This Midwestern reservoir curves with an incredible 92 miles of length and some 1,150 miles of shoreline. Boating is king here, of course. Rent a canoe or go wakeboarding. Fishing is a must. This is also horse-riding country, so saddle up. A number of top-notch golf courses dot the Lake of the Ozarks' sides. In addition, and perhaps surprisingly for some, this is one of the oldest wine regions in the U.S. Take a tour of vineyards and sample vintages in verdant Missouri.Bing: View more photos of Lake of the Ozark
if you would like to read the full article on the 10 most beautiful lakes here is the link:

http://local.msn.com/10-gorgeous-lakes-in-the-us#scpshrjwfbs
if you would like to enjoy this beautiful lake, please call us!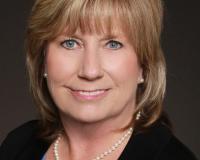 Kathy Beeler is a trustworthy Lake of the Ozark Realtor, who is reliable and knowledgeable when it comes to buying or selling properties in Lake of the Ozarks area. If you are in need of a professiona....