Lake Of The Ozarks Harbor Hop October 10 2015
30th Anniversary Fall Harbor Hop
Saturday, October 10, 2015
Draw cards at more than 40 locations around the Lake of the Ozarks to make a winning poker hand in the Harbor Hop. Enter at any of the Harbor Hop locations and enjoy the stops around the Lake before turning in your hand by 7 p.m.
Enter the Harbor Hop by stopping at any of the checkpoints listed below. A player may enter more than once. The 1st card is drawn at the checkpoint where the hand is purchased, 6 additional cards are obtained by "hopping" to six more checkpoints drawing one card, per hand, at each location. The hand is complete when the 7th card is drawn.The completed hand is turned in at the checkpoint where the 7th card is drawn. To qualify, a hand must be turned in by 7:00 p.m. the day of Harbor Hop. Complete rules are posted at the bottom of this page.
For more info, checkpoints and prizes click here: http://www.funlake.com/HarborHop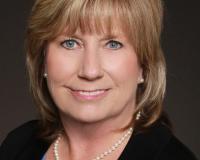 Kathy Beeler is a trustworthy Lake of the Ozark Realtor, who is reliable and knowledgeable when it comes to buying or selling properties in Lake of the Ozarks area. If you are in need of a professiona....