Just Listed This Walk In Level Condo
JUST LISTED! Can't do many steps? This is the unit for you. A walk-in level has just a few steps and you won't hear lake noise or squeaking docks. Take a short drive to the 10x28 boat dock (extra $9,000) where there is plenty of parking. Seller will pay special assessment. Now is a great time to buy at Steeple Ridge! The next building to this unit is over 60 feet away! You can open the large windows, enjoy the breeze, and hear the birds singing. The unit faces east and has a great lake view. The screened in porch will be your favorite room. Imagine having dinner and wine as you watch the boats go by. The pool is close by and there is ample parking for yourself and any guests. No nightly rentals allowed. Come see it today!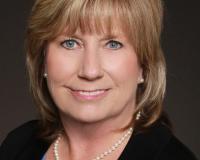 Kathy Beeler is a trustworthy Lake of the Ozark Realtor, who is reliable and knowledgeable when it comes to buying or selling properties in Lake of the Ozarks area. If you are in need of a professiona....