Just Listed This House And Guest House With A Spectacular View
JUST LISTED! $425,000 - 7 Beds, 4.5 Baths, 3,816 Sq. Ft, Sunrise Beach- This lakefront property is like having 2 homes, one is lakefront and the other is lakeview. Each has its own bedrooms, baths, dining and full kitchen. This would be a great property for entertaining guests, a large family or as a vacation rental. These 2 homes will accommodate up to 20 people and has a 2 + car garage. Most of the property has been nicely updated the last few years with a new kitchen, living area, awesome master suite and a boathouse bar. This is in a no wake area of a large cove, so it is safe for all the water activities you can imagine off the dock in a deep water cove. This is a rare opportunity to buy a property like this at Lake of the Ozarks for its size, condition, and location. Come see it today!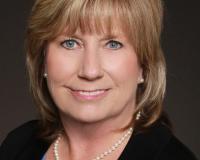 Kathy Beeler is a trustworthy Lake of the Ozark Realtor, who is reliable and knowledgeable when it comes to buying or selling properties in Lake of the Ozarks area. If you are in need of a professiona....