How To Pay Off Your Mortgage Faster From Gerry Phillips With Movement Mortgage
Analyzing your mortgage time by time will help you save on future interest payments and get the mortgage off your back more quickly. So, here are a few suggestions to help you do it.
Round up your payments...

Round up your payments so that you pay $10-50 extra money each month. If your monthly mortgage payment is $1468, round it up to $1500 by putting an extra $32.

In this case, you'll pay it off almost two and a half year sooner.

Use your "found" money...

Get a tax refund? A bonus? An unexpected windfall? Make sure to use some or all of your newfound money to make an extra mortgage payment.

If you make $5000 during the whole period, you may save up to $15000 and shorten your mortgage repayment term by 15-16 months.

Go for biweekly payments...

Making smaller payments more often will save you money as well as help you pay off your mortgage faster. For example, if your monthly payment is $2400, pay $1200 every two weeks. You'll save $3000 each year. That really adds up!

Refinance and use the difference...

refinance to shorten your loan's time frame OR refinance to today's lower rates at the same term, but keep making the same (higher) payment... keeping the lower payment available, in case of an emergency.
Extra payments...

to make 13 payments in every 12 months, you'll save tens of thousands of dollars, as well as slice years from your mortgage
Thanks!
ALWAYS feel free to call, text, or email me… any day, any time. My direct mobile number is 573-480-1978.
Accessible, Responsive, Decisive, Dependable Lender….
Gerry Phillips, Loan Officer (NMLS #505678)
Movement Mortgage
573-480-1978 (mobile)
866-302-2942 (fax)
www.movement.com/gerry.phillips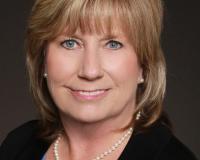 Kathy Beeler is a trustworthy Lake of the Ozark Realtor, who is reliable and knowledgeable when it comes to buying or selling properties in Lake of the Ozarks area. If you are in need of a professiona....