History Of New Years Resoluaitons
Have you ever wondered where New Year's Resolutions started ... Personally, I hate to make a resolution that I know I'm not going to keep and it's always the same thing every year. Curious as I am, I decided to find out the history of making a New Year's Resolution, so here it is ...
History of New Year's Resolutions: Where did they begin?
Bill Petro
January 2, 2015
10

comments
HISTORY OF NEW YEAR'S RESOLUTIONS
As we mentioned earlier, New Year's Daycelebrations began in pre-Christian times, beginning with the Babylonians in March but changed to January by the Romans. January gets its name from Janus, the two-faced god who looks backwards into the old year and forwards into the new. Janus was also the patron and protector of arches (Ianus in Latin), gates, doors, doorways, endings and beginnings. He was also the patron of bridges and we see this statue (pictured at left,) set on the bridge Ponte Fabricio which crosses the Tiber River in Rome to Tiber Island, where it survives from its original construction in 62 BC during the time of Julius Caesar. Even today it is believed that if you touch the Janus head as you cross the bridge, it will bring good fortune.
To read the entire article click here: http://billpetro.com/history-of-new-years-resolutions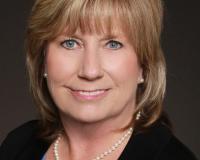 Kathy Beeler is a trustworthy Lake of the Ozark Realtor, who is reliable and knowledgeable when it comes to buying or selling properties in Lake of the Ozarks area. If you are in need of a professiona....