Ha Ha Tonka Things To Do This Summer
Are you looking for something different for your family to do this summer. Try one of these or all of these.
May 31st 1- 2:30 pm Woodland Wildflower Walk - Join naturalist walk on Acorn Trail and learn the ID of windflowers & grasses and why fire is so importNt to their survival.
June 3rd 7pm - 8pm - Enjoy a free concert by Lake Area Community Orchestra at the park's castle ruins. Bring a chair or blanket to sit on.
June 7th & July 12th from 8:15pm - 9:15pm Bats, that's right!
Meet @ River Cave and learn about bats & watch the endangered gray bats leave for their nightly hunt.
June 14th from 8:30pm - 9:30pm - Astronomy for Beginners
Join the park naturalist and Camden County Astronomy Club for an evening of star gazing at the post office shelter house.
June 21st & July 19th from 8:30pm - 9:30pm Night Hike - Hike Spring Trail after hours with a park naturalist & learn the calls and songs of the nocturnal residents.
June 28th & July 26th from 8:30pm - 9:30pm Owl Prowl
Join a park naturalist at the post office shelter and attempt to call in a barred owl from the woods.
July 29th & 30th from 9:00pm - 11:30am Crawdads & Dragonflies Explorer Day Camp
Explore the waters of Ha Ha Tonka, hike in a creek and look for Crawdads, insects, fish & other aquatic life. Learn the history of the park, learn about watersheds, water cycle, streams teams, etc. Day camp includes projects, games & crafts. Children ages 6 to 12 years old welcomed. Reservations required & may call park beginning July 1 for reservations.
For more info on Ha Ha Tonka visit
www.mostateparks.com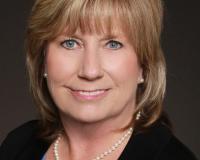 Kathy Beeler is a trustworthy Lake of the Ozark Realtor, who is reliable and knowledgeable when it comes to buying or selling properties in Lake of the Ozarks area. If you are in need of a professiona....