Gas Prices On The Lake Of The Ozarks
The cheapest 87 Octane gas this weekend among those marinas surveyed by LakeExpo.com is at Formula Boats, with a price of $3.96/gal for 87 Octane. All Formula Boats fuels contain ValvTec.
Kelly's Port Marina has the lowest 93 Octane price this week, at $4.49/gal.

The cheapest diesel on the water is at Ozark Yacht Club and also at Formula Boats, with both marinas offering a price of $3.98/gal.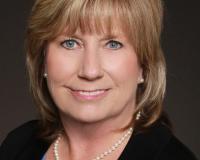 Kathy Beeler is a trustworthy Lake of the Ozark Realtor, who is reliable and knowledgeable when it comes to buying or selling properties in Lake of the Ozarks area. If you are in need of a professiona....