Free Tickets To The Overland Park Boat Show
Give me a call at 573-480-6420 and ask for John Garrett. I know most/all the boat dealers, I can hook you up!
Show Dates: Thursday, January 23, 2014 through Sunday, January 26, 2014
Show Location: Overland Park Convention Center, Overland Park, Kansas
Show Hours:
Thursday: 5:00 pm - 9:00 pm
Friday: Noon - 10:00 pm
Saturday: 9:00 am - 9:00 pm
Sunday: 10:00 am - 5:00 pm
- See more at: http://marinesource.com/boat_shows/show_details.cfm?showName=Overland-Park-Boat-Show#sthash.ji67FOuh...
This is a great boat show, it is better than the one at Bartle Hall.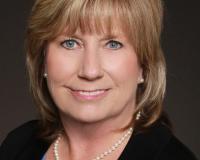 Kathy Beeler is a trustworthy Lake of the Ozark Realtor, who is reliable and knowledgeable when it comes to buying or selling properties in Lake of the Ozarks area. If you are in need of a professiona....