Fire Destroys Building At Parkview Bay Condominiums
Thursday, February 20, 2014
Fire destroys building at Parkview Bay Condominiums. Fire broke out around 2 am Thursday morning. Luckily, no one was seriously injured, even though it was reported that there was a partial collapse of the forth floor into the third floor.
As always in our community,
Osage Beach
Fire Dep
artment reported the three-alarm blaze and was assisted by Lake Ozark, Mid-County, Sunrise Beach, Camdenton City Fire Department, Osage Beach Police and Osage Beach Ambulance crew. The Eldon Fire Department responded to assist Osage Beach Fire Station No. 1 to cover any calls that came in while Osage Beach crews were busy on the scene.
Great job to all the men and women of the Lake area Fire Departments, Police and Ambulance service.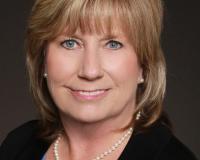 Kathy Beeler is a trustworthy Lake of the Ozark Realtor, who is reliable and knowledgeable when it comes to buying or selling properties in Lake of the Ozarks area. If you are in need of a professiona....