LAKE OF THE OZARKS, Mo. -- Fireworks enthusiasts look no further. It's Fourth of July Weekend at Lake of the Ozarks. Perhaps no where in the world offers boaters a more explosive experience.

Traditionally, The Lodge of Four Seasons and Tan-Tar-A have been the staple hot spots. But in recent years new players have come with impressive shows.
Word on the water is that Bear Bottoms may be taking the crown for pyrotechnics. But this year, it's unlikely Captain Ron's will be outdone and New this year, Iguana Fireworks is shooting off a display that promises to wow crowds at Beavers at the Dam. There's just something historically cool about fireworks over the Bagnell Dam.Where ever boaters cruise to take in the grandiose bombardments, it's the ride home that's perhaps the most fun. Once the post-display rough waters subside, the captain takes the long way home, serenaded all night long by thousands of mini celebrations along Lake of the Ozarks' 1,000 miles of shoreline. It'll put a smile on anyone's face.If you have not done it, it's bucket list time
Independence Day FireworksFriday, July 4, Starting at DuskOn the Water
• Tan-Tar-A Resort
800-826-8272 | tan-tar-a.com

• Lodge of Four Seasons
888-265-5500 | 4seasonsresort.com

• Bear Bottom Resort
573-374-6905 | bearbottomresort.com
Have no boat? No worries. Call Playin Hooky, Celebration Cruises or the Tropic Island for the Four Seasons and Tan-Tar-A shows.
• Playin' Hooky Fireworks Cruise573-434-2627 | playinhookyatthelake.com
• Celebration Cruises (Lodge 4 Seasons)Call for Reservations: 573-480-3212
• Tropic Island Cruises (Tan-Tar-A)Call for Reservations: 573-348-0083
Friday on Land
• Eldon Air Park 4th of July Celebration573-392-2291
• Freedom Fest at Sonlight Fellowshipsonlightcf@msn.com | 573-346-3233
• Lake Valley Country Club573-346-3600 | www.camdentoncity.com
Mother Nature's Riverfront Retreat573-363-5408 | mothernaturesriverfrontretreat.com
• Versailles City Park573-378-4634 | cityofversailles.org

Saturday, July 5, Starting at Dusk

• Captain Ron's Bar & Grill573-374-5852 | captainronsatthelake.com
• Bear Bottom Resort573-374-6905 | bearbottomresort.com
• Beavers at the Dam (Iguana Fireworks)573-365-7118 | beaversatthedam.com
• Larry's on the Lake573-873-5227 | larrysonthelake.com

Saturday on Land

• Old Kinderhook (Fun Fest @ 5 pm)573-317-3595 | oldkinderhook.com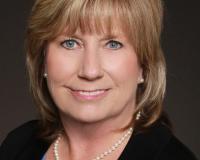 Kathy Beeler is a trustworthy Lake of the Ozark Realtor, who is reliable and knowledgeable when it comes to buying or selling properties in Lake of the Ozarks area. If you are in need of a professiona....