Energy Conservation Things You Need To Know
Weatherizing - Energy Conservation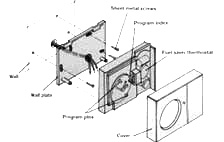 Reduction in energy cost can be consciously obtained by making some of the necessary changes inside your home as you saw during your weatherization audit.
Appliance Adjustments
The thermostat - It does make a difference where your thermostat is located in your home. One located too near a heat or cold source, or on an outside wall, can give you unnecessary problems.
Keep in mind, while weatherizing the interior doors of your home, that you do not want to seal off the room with the thermostat. The purpose of tightening interior doors is to avoid healing or cooling unused rooms of the house.
Turning the thermostat down at night when you are sleeping; during the day when the house is unoccupied; only utilizing the heat or air conditioner in the morning and evening; are prime energy savers. By installing a programmable thermostat you can eliminate fooling around with the setting three or four times a day. This device is installed easily. Turn the power off at the furnace or by removing the fuse or pulling the circuit breaker that runs the furnace fan. Lift off the cover plate from the old thermostat. Carefully note on a piece of paper which numbered or lettered wire is connected to which wire on the existing thermostat and tag each one with masking tape. Remove the thermostat and inspect the wiring. If it is discolored, or if the insulation is cracked, cut back the insulation to a solid material and rewrap the wire with electrical tape to within 1 inch of the end. If the wiring leading from the thermostat to the furnace fan is not repairable, replace it. (See our electrical fixtures section.) Pull the wires through the opening of the new programmable thermostat wall plate and fasten the wires into place with the color-coded screws provided. Screw the thermostat to the wall and install the cover plate.
Click here to read the article: http://lakeozarkinspections.com/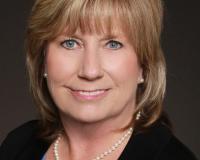 Kathy Beeler is a trustworthy Lake of the Ozark Realtor, who is reliable and knowledgeable when it comes to buying or selling properties in Lake of the Ozarks area. If you are in need of a professiona....