Do Not Trust Zillow Home Zestimate At Least Not In Missouri
Buyers and sellers ...
Many times I have told buyers and sellers that the information in Zillow regarding property values is "NOT CORRECT" and that Missouri is a non-disclosure state, so here's the proof from Zillow. If you click on the link below and scroll down past Data Coverage and Zestimate Accuracy Table and click on the download spread sheet and go to Missouri. You'll see that it's blank, which means they have no data.
So keep in mind that, regardless of what the zestimate states it is NOT accurate.
Feel free to contact if you have any questions.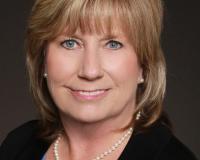 Kathy Beeler is a trustworthy Lake of the Ozark Realtor, who is reliable and knowledgeable when it comes to buying or selling properties in Lake of the Ozarks area. If you are in need of a professiona....