Central Missouri Building Inspections April 2015 Newsletter
April 2015
Top Ten Real Estate Mistakes
by Martin Lukac
It can be hard to buy a home -- even if you aren't a rookie. There is so much to know, learn and remember.
Here are the top ten rookie mistakes that you shouldn't make:
1) Rushing into buying a home.
Buyers shopping in extremely tight markets often feel pressured to make an immediate offer on a home. Other buyers are just so excited and ready that they just love the first house they see. You should take the time to become familiar with the local market before you make an offer on a home.
2) Not asking questions.
It's a big purchase. Ask questions. Yes, it can be a little uncomfortable, but if you don't ask, you may be surprised a little later on. And don't believe everything you hear. Sometimes a seller may slip a few years of the age of the roof or the air conditioning system. Make sure that you have the property professionally inspected.
Read More "Top Ten Real Estate Mistakes" submitted by Central Missouri Building Inspections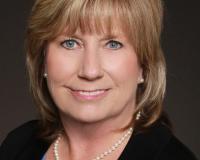 Kathy Beeler is a trustworthy Lake of the Ozark Realtor, who is reliable and knowledgeable when it comes to buying or selling properties in Lake of the Ozarks area. If you are in need of a professiona....