Be Proud Celebrate Stars And Stripes Flag Day June 14th
Inspired by patriotic grassroots celebrations that's been going on for years, which marks the anniversary of the Flag Resolution of 1777 when the Continental Congress sanctioned a flag for the brand new United States of America, which was officially established by President Woodrow Wilson in 1916. The holiday was observed sporadically until 1949 when President Harry Truman signed an Act of Congress designating June 14 of each year as National Flag Day, when everyone is encouraged to proudly display our nations's colors.
Did you know?
* According to usflag.org, few historians really believe that Philadelphia seamstress Betsy Ross made the first U.S. flag.
* America's current 50-star flag was designed in Lancaster, OH in 1958 by 17 year old Robert Heft for a high school project.
* Prior to 1912 Executive Order, flag makers were free to shake up the arrangement of the stars and vary the proportions of the strips.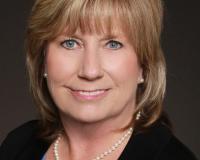 Kathy Beeler is a trustworthy Lake of the Ozark Realtor, who is reliable and knowledgeable when it comes to buying or selling properties in Lake of the Ozarks area. If you are in need of a professiona....