Be Irish For A Day And Wear Green
Saturday, March 15, 2014 marks the 30th annual St Patrick's Day Parade on Bagnell Dam Strip.
The chosen Grand Marshall is one of our own School of the Osage Col. Michael Hopkins USAF and current NASA Astronaut. Although, Col Hopkins will not be able to attend the actual parade the art department at School of the Osage will create a piece of art to represent him in the parade. It will then be personally given to him on his next return to the lake.
Bagnell Dam Blvd will close at 12:45 and the parade will begin promptly at 1 pm and should be over by 3 pm. The parade will begin at Quality Inn on Bagnell Dam Blvd and end at Bagnell Dam.
Lots of fun to be had by young and young at heart with a parade, marching bands and lots of candy and goodies. Some local bar/restaurants on the strip will be offering specials such as corned beef and cabbage and of course "Green Beer".
Be Irish for a day, wear green and join in the fun as the lake locals celebrate the beginning of Summer 2014 !!!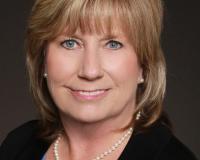 Kathy Beeler is a trustworthy Lake of the Ozark Realtor, who is reliable and knowledgeable when it comes to buying or selling properties in Lake of the Ozarks area. If you are in need of a professiona....