7 Common Lawn Myths From REALTOR® Mag
7 Common Lawn Myths vs. Reality

DAILY REAL ESTATE NEWS | TUESDAY, FEBRUARY 10, 2015
Spring is approaching, and it's time for your clients to start planning their lawn and landscaping strategy. Before they start cutting and fertilizing, it's a good idea to review these common myths and myth-busting tips from lawn and landscaping professionals:
Myth #1: You can water your lawn and landscape any time of day.
Reality: Water is a valuable resource; make every drop count! Watering the lawn in the early mornings or evenings after sunset minimizes evaporation. It's the best time for water to penetrate deep into the soil.
To read the full article click below:
http://realtormag.realtor.org/daily-news/2015/02/10/7-common-lawn-myths-vs-reality#.VNuC8b-3An4.gmail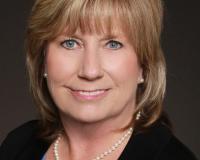 Kathy Beeler is a trustworthy Lake of the Ozark Realtor, who is reliable and knowledgeable when it comes to buying or selling properties in Lake of the Ozarks area. If you are in need of a professiona....