5th Silver Cup Chefs Challenge Round 3
3rd round of the 5th Annual Silver Cup Chefs Challenge this Saturday February 22, 2014 at Seven Springs Winery ...
This weekend entree is
Taste of Texas

Participating restaurants are Maloney's, Culpeepers, Camden on the Lake, and JB Hooks.
Doors open at 11am
Tasting at 2pm
Judging at 4pm
$25 per person Each Week
$35 per person Finals
$105 per person all Four Weeks
For tickets call 573-552-7513 ... Proceeds go to Benefit the Tri-County YMCA ... Come out and support your community ...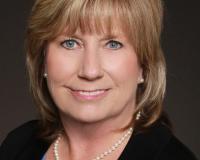 Kathy Beeler is a trustworthy Lake of the Ozark Realtor, who is reliable and knowledgeable when it comes to buying or selling properties in Lake of the Ozarks area. If you are in need of a professiona....