Did You Know This About Thanksgiving Becoming A National Holiday
Thanksgiving Becomes a National Holiday
Pilgrims held their second Thanksgiving celebration in 1623 to mark the end of a long drought that had threatened the year's harvest and prompted Governor Bradford to call for a religious fast. Days of fasting and thanksgiving on annual or occasional basis became common practice in other New England settlements as well.
During the American Revolution the Continental Congress designed one or more days of thanksgiving a year, and in 1789 George Washington issued the first Thanksgiving proclamation by the national government of the United States; in it, he called upon Americans to express their gratitude for the happy conclusion to the country's war of independence and the successful ratification of the U.S. Constitution. His successors John Adams and James Madison also designated days of thanks during their presidencies.
In 1817, New York became the first of several states to officially adopt an annual Thanksgiving holiday; each celebrated it on a different day, however, and the American South remained largely unfamiliar with the tradition.
In 1827, the noted magazine editor and prolific writer Sarah Josepha Hale-author, among countless other things, of the nursery rhyme "Mary Had a Little Lamb"-launched a campaign to establish Thanksgiving as a national holiday. For 36 years, she published numerous editorials and sent scores of letters to governors, senators, presidents and other politicians, earning her the nickname the "Mother of Thanksgiving."
To learn more ... HISTORY.COM EDITORS
Author: History.com Editors

Publisher: A & E Television Networks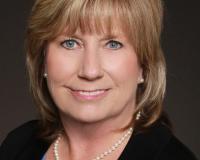 Kathy Beeler is a trustworthy Lake of the Ozark Realtor, who is reliable and knowledgeable when it comes to buying or selling properties in Lake of the Ozarks area. If you are in need of a professiona....