22nd Annual Spring Harbor Hop Saturday May 4th 2019
Spring 2019 is here and it's time for the SpringHarbor Hop. The Harbor Hop is a lot of fun and a great way to meet people. If you are planning to join in on the fun and plan to enjoy an alcoholic beverage be sure and have a DD (Designated Driver/Captian). Below are the rules and a link to a website that has a list of the participating restaurants/bars. Have fun, but most importantly be safe!
The Rules

Enter the Harbor Hop by stopping at any of the checkpoints listed above. To obtain a hand, sign up and pay an optional $20.00 donation (per seven-card hand). A player may enter more than once. The 1st card is drawn at the checkpoint where the hand is purchased; 6 additional cards are obtained by "hopping" to six more checkpoints drawing one card, per hand, at each location. The hand is complete when the 7th card is drawn. An optional 8th Bonus card can be drawn for an additional $5. The completed hand is turned in at the checkpoint where the 7th card is drawn. To qualify, a hand must be turned in by 7:00 p.m. the day of Harbor Hop. Winners will be notified by mail. Prizes are based on entry donations. The Lake of the Ozarks Convention & Visitor Bureau will retain 60% for administering the program and promoting Lake of the Ozarks. Forty percent will be paid to the participants in the form of gift certificates.
This event is sponsored by The Lake of the Ozarks Convention & Visitor Bureau, Lake of the Ozarks Marine Dealers Association and the Lakes Waterfront Restaurants.
Click here to read the entire article: https://www.funlake.com/harborhop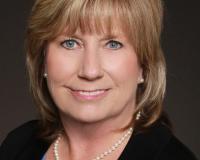 Kathy Beeler is a trustworthy Lake of the Ozark Realtor, who is reliable and knowledgeable when it comes to buying or selling properties in Lake of the Ozarks area. If you are in need of a professiona....