2014 Mardi Gras Pub Crawl
Mark your calendars and make your plans to attend the 2014 Mardi Gras Pub Crawl. The Pub Crawl is the biggest winter event at the lake! Over 20 bars and restaurants will be participating this year. To attend you will need to purchase a $10 wristband, which will get you bus transportation and entry to all the participating locations throughout the lake with pick up and drop off at sponsoring hotels.
Don't forget your Mardi Gras attire !!!
February 15, 2014
3 pm - Close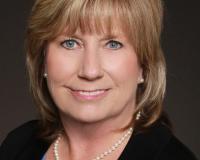 Kathy Beeler is a trustworthy Lake of the Ozark Realtor, who is reliable and knowledgeable when it comes to buying or selling properties in Lake of the Ozarks area. If you are in need of a professiona....