2014 Hot Summer Nights Lake Of The Ozarks June 13th
2014 Hot Summer Nights ... June 13th - " The Lake Salutes Route 66 "
6 pm to 11 pm "Rain or Shine"
Come and join in on all the fun !!!
Special themes, attractions and entertainment !!!
Free Admission & Participation for Missouri's Top Family Friendly Cruise Event
All makes and models of Cars, Trucks & Motorcycles are Welcome!
Give-A-Ways, Great Food, Fun and Shopping!
Helicopter Rides - Music & Entertainment
Clowns, Facepainting & More for the Kids!
For more information, call Lake Area Chamber at 800-451-4117 or 573-964`1008
www.cruisehotsummernights.com
www.facebook.com/cruisehotsummernights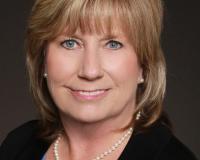 Kathy Beeler is a trustworthy Lake of the Ozark Realtor, who is reliable and knowledgeable when it comes to buying or selling properties in Lake of the Ozarks area. If you are in need of a professiona....