2014 Hot Summer Nights August 8
Mark your calendars for August 8th for Hot Summer Nights. Fun begins at 6 pm to 11 pm rain or shine.
Melissa Carroll will open the evening with God Bless America and the Star Spangled Banner at Luby's Stage at 6pm sharp. There will be a special introduction for Fredbird's little brother, Louie from the Springfield Cardinals. Come join the fun and watch the fireworks 9:45 pm with the best vantage points by Beavers at the Dam.

For more information go to
www.facebook.com/cruisehotsummernights
See you there!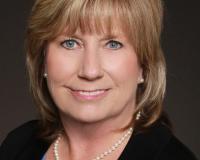 Kathy Beeler is a trustworthy Lake of the Ozark Realtor, who is reliable and knowledgeable when it comes to buying or selling properties in Lake of the Ozarks area. If you are in need of a professiona....