LAKE RACE 2014 FUNDRAISER On The CELEBRATION BOAT
Don't miss this exciting fundraiser for Lake Race. Set sail for a 3 hour tour on the Celebration Boat, Saturday, April 12th at 6pm for a delicious sit-down dinner provided by Chef Robert Sills from Savannah Grille. Enjoy entertainment by Taz & Frankie. Call 302-4646 for your reservation today. Seating is limited.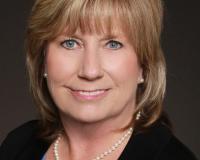 Kathy Beeler is a trustworthy Lake of the Ozark Realtor, who is reliable and knowledgeable when it comes to buying or selling properties in Lake of the Ozarks area. If you are in need of a professiona....